Street Marketing of Guerilla Marketing is een marketingvorm voor het promoten van producten of diensten via een onconventionele manier op openbare plaatsen. Eén van de doelen van deze creatieve marketing methode is het uitlokken van een emotionele reactie. Het uiteindelijke doel van de straat marketing is om mensen 'het merk' te laten herinneren op een andere manier dan ze normaal gewend zijn.
Street marketing of Guerilla Marketing campagnes
Een aantal street marketing campagnes die ik online tegenkwam… Wat zijn mensen toch creatief!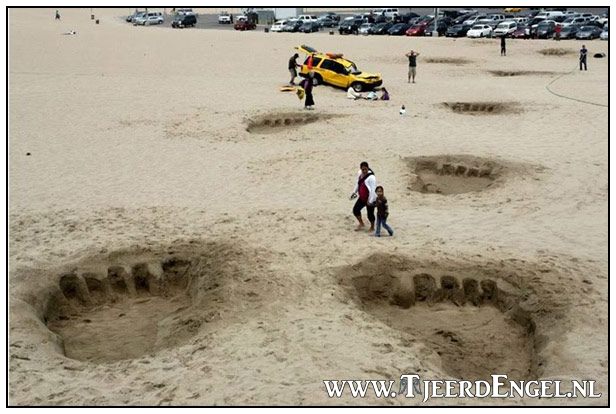 Street marketing campagne voor de film King Kong


Streetmarketing campagne tegen vlooien (Frontline)


Street marketing campagne Met de bus naar de dierentuin (Zoo) van Kopenhagen




Guerilla Marketing campagne Rock Radio


Street marketing campagne Nestle / KitKat


Streetmarketing campagne Miele stofzuigers


Guerilla Marketing campagne horlogemerk IWC


Streetmarketing campagne Jeep


Street marketing campagne Tyskie bier


Campagne Sprite frisdrank


Tandarts campagne


Street marketing campagne Caribou Coffee Agency


Campagne Centraal beheer Apeldoorn


Koffie campagne van het merk Folgers


Campagne McDonald's


Guerilla Marketing Plastic Surgery Coffee Cup



Campagne Axe deo


Campagne Lipton thee


Marketing campagne McDonald's


Marketing campagne van  'Tipp-Ex'


Campagne tegen olie vervuiling van BP